What's a Swedish Dishcloth?
We are excited to present nature's best cleaning product! Swedish Dishcloths are a simple item that is transforming everyday household culture – creating a cleaner life and a greener planet.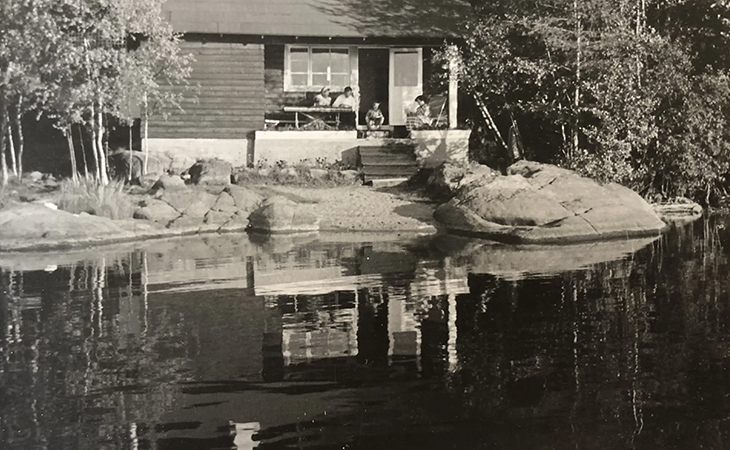 History
The original Swedish Dishcloth material was invented by a Swedish engineer named Curt Lindquist in 1949. Scandinavians have been using this item for years, and it is growing in popularity across the globe.

Shown here is the childhood cottage in Finland of our co-founder and designer, Lasse Baldauf. His family has been using Swedish Dishcloths since before he was born. In 2013, Lasse and his wife Lynda (the other co-founder) knew they needed to bring this special product to American markets.
What Are They Made Of?
Three Bluebirds Swedish Dishcloths are made of the same material as Lindquist's original invention, using the same sustainable manufacturing process. They contain 70% sustainably forested wood cellulose and 30% organic cotton. Our Swedish Dishcloth material is certified by international regulatory organizations to ensure a positive environmental impact.

The material combines wood pulp (from Forest Stewardship Council certified forests) with organic cotton that is free from harmful chemicals (GOTS and OEKO-TEX Standard 100-certified). Our products are 100% natural, biodegradable, and are screen printed with water-based inks.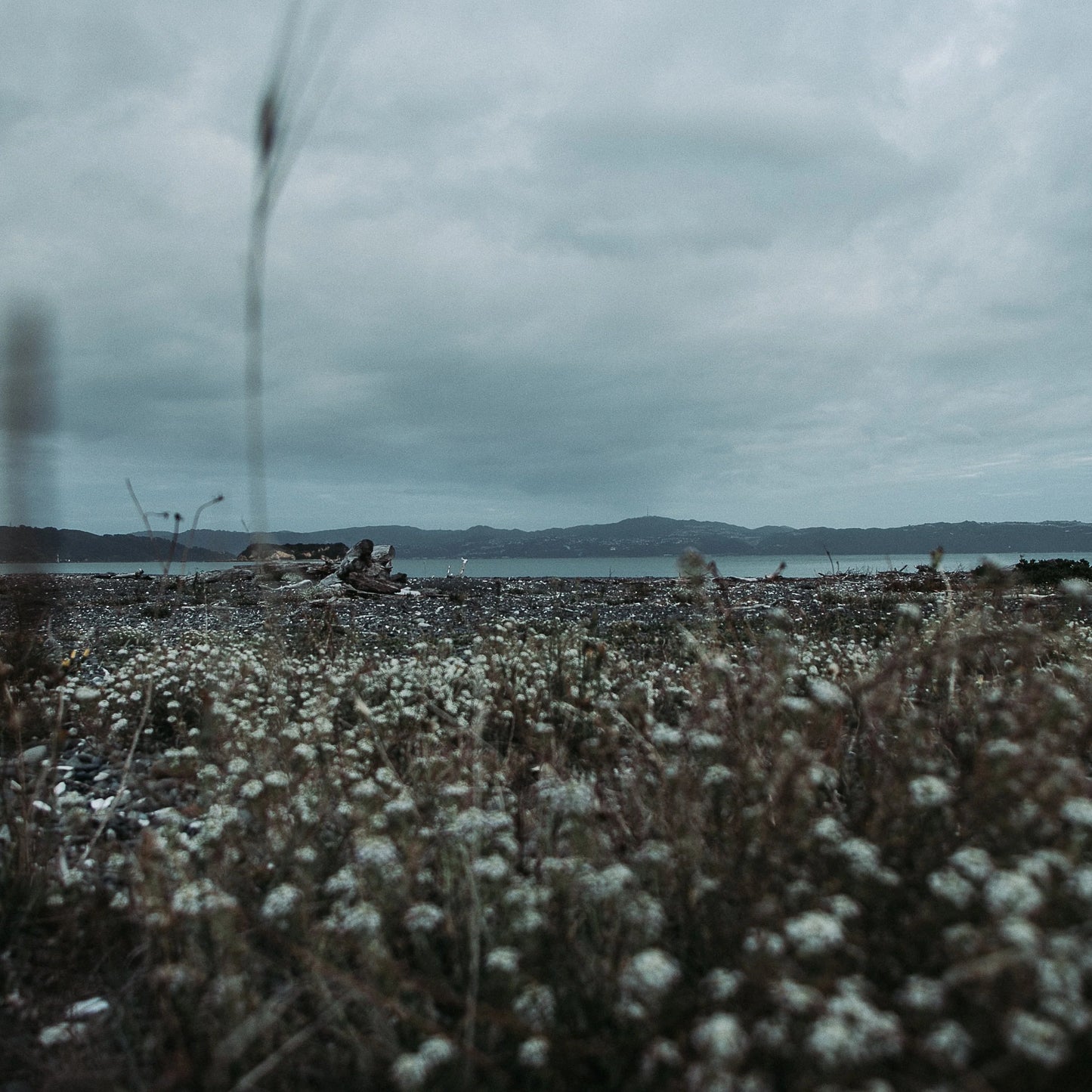 Produced in Germany
Our genuine patented material is produced by our partners in a FairTrade-certified factory, using sustainably forested wood pulp and OEKO-TEX organic cotton.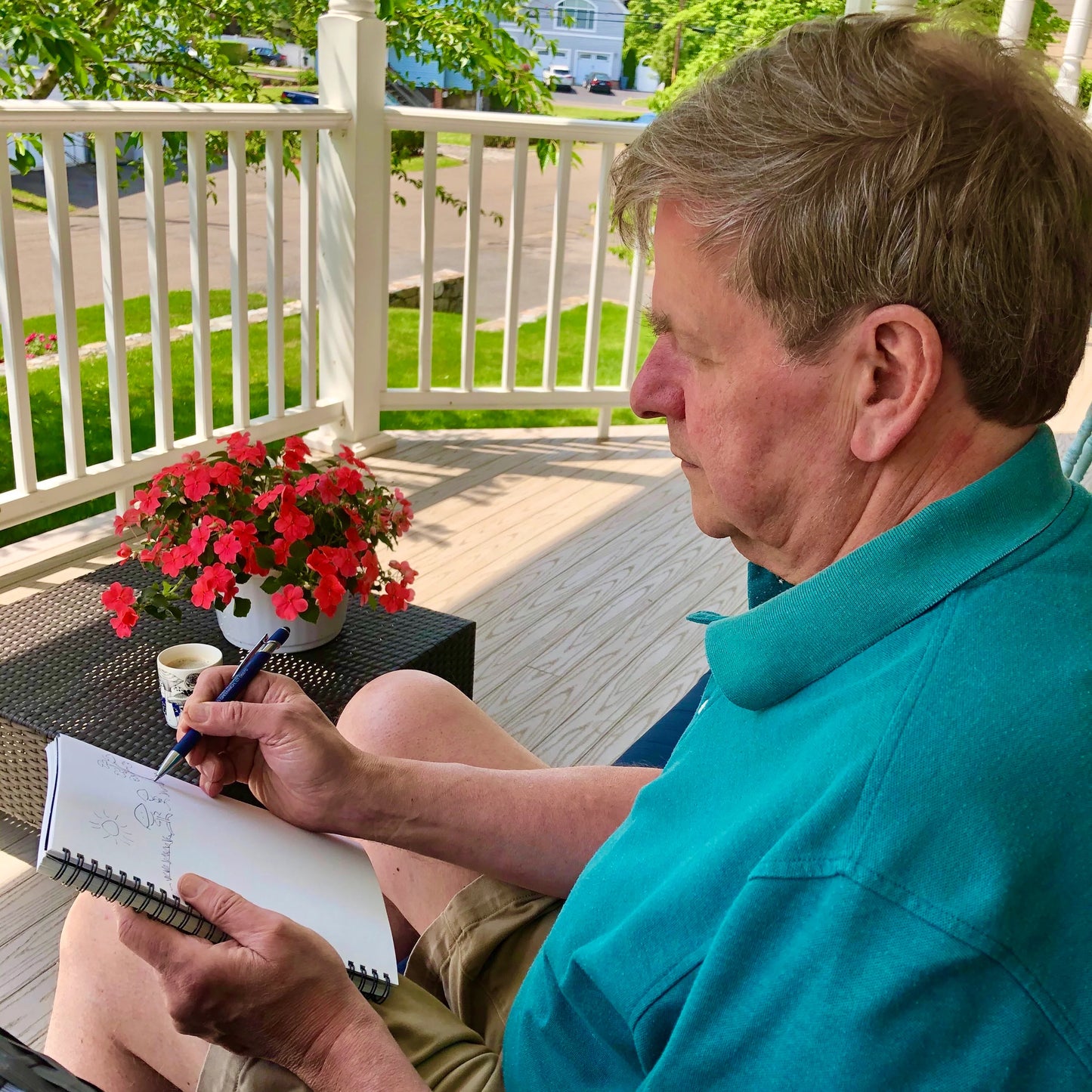 Unique designs by Lasse
All of our patterns are designed and printed in Connecticut, USA.
Co-founder Lasse Baldauf carefully creates each design by hand.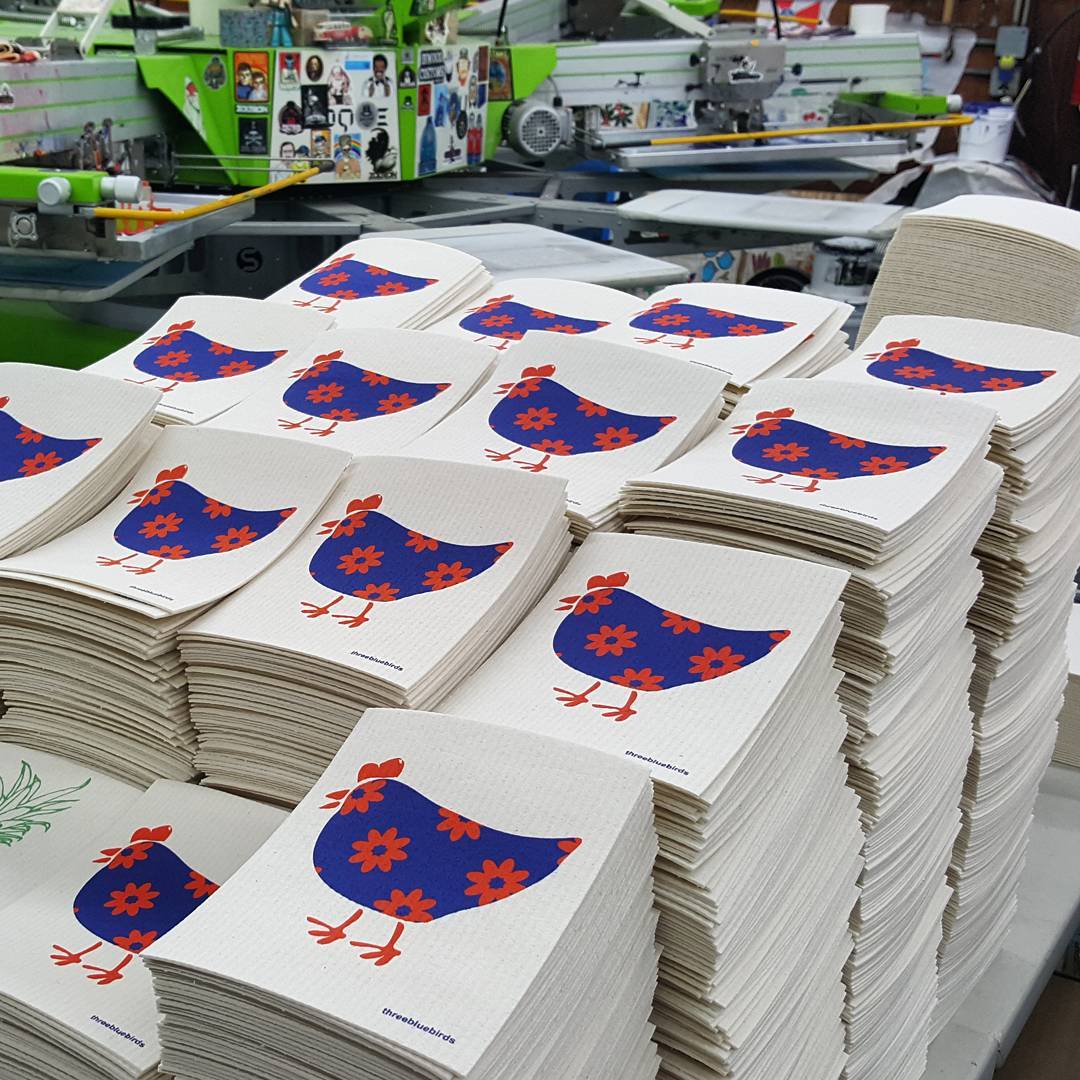 Screen printed locally
Lasse's designs are screen printed in Connecticut with water-based inks at a local printing press run by a talented husband-and-wife team.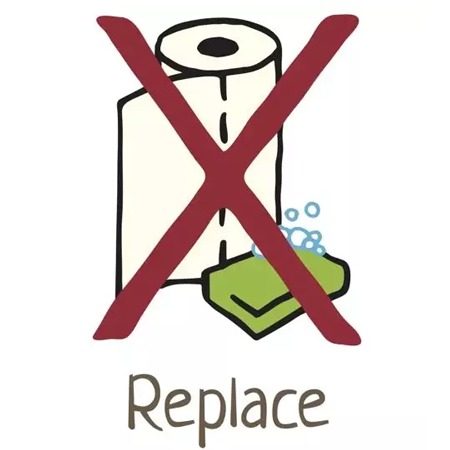 Replace Sponges and Paper Towels
— Each dishcloth replaces 17 rolls of paper towels (saving money and reducing waste).

— Absorbs 20x its weight.

— Is far more hygienic than a sponge and won't crumble or pill.

— Is far sturdier than a paper towel and will not easily fall apart.

— Air dries quickly, so it doesn't breed bacteria or smell.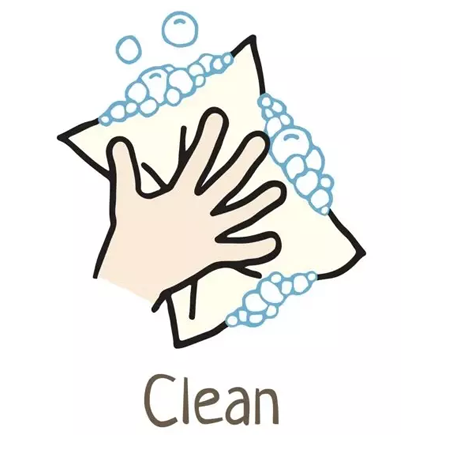 Clean Household Surfaces
— Perfect for household chores, from cleaning up spills to polishing.

— Can be used with soap, spray, cleaners, or just water!

— Cleans countertops, granite, porcelain, plastic, stainless steel, and glass.

— Effective for cleaning those nooks and crannies that might shred other cloths (grimy stovetop, we're looking at you!)

— Cleans virtually streak-free.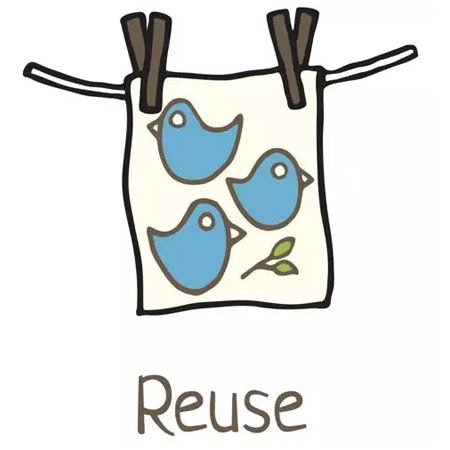 Reduce Waste
— Cuts down on the 3,000 tons of paper towels that end up in our country's landfills every day.

— Compostable and 100% biodegradable for zero waste.

—To learn more about our environmental projects, check out our Sustainability page.